Regular price
$750.00 USD
Regular price
$1,500.00 USD
Sale price
$750.00 USD
Unit price
per
Sale
Sold out
Share
View full details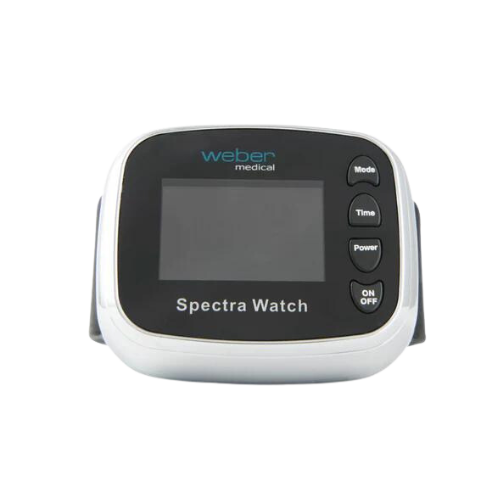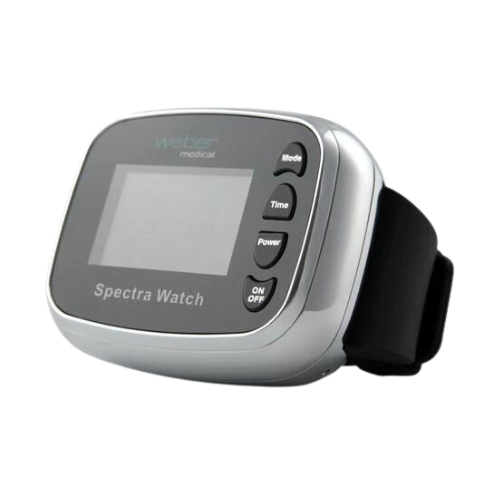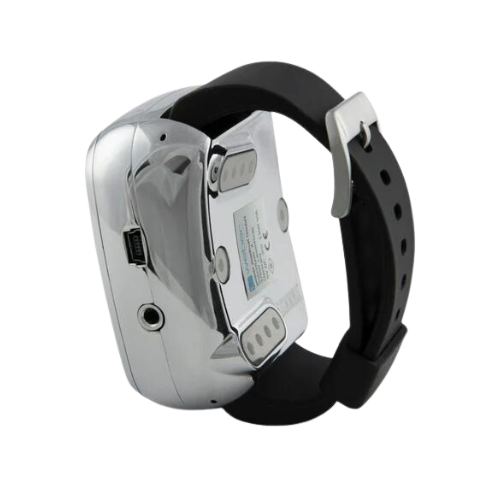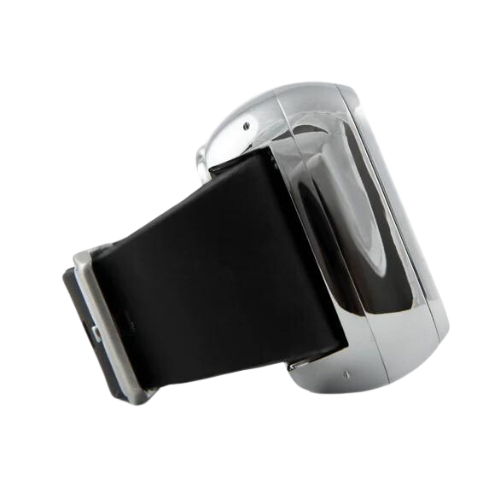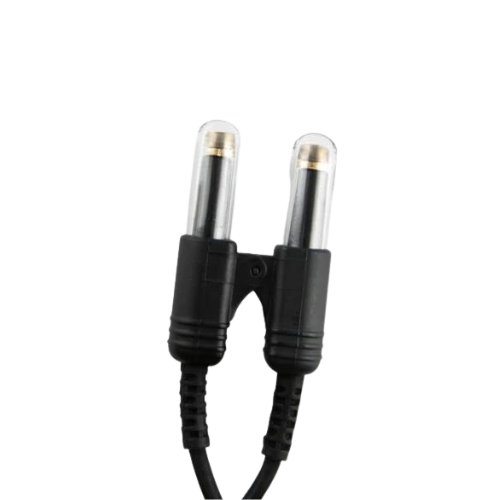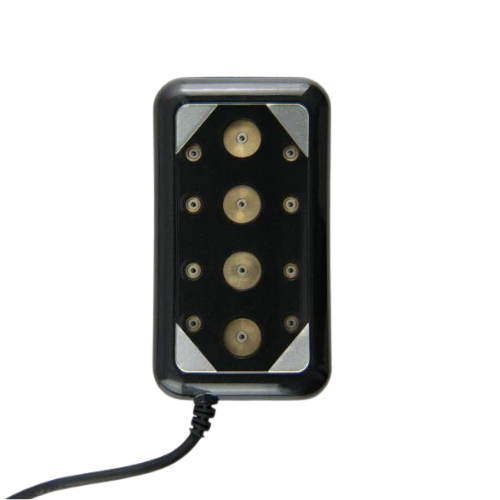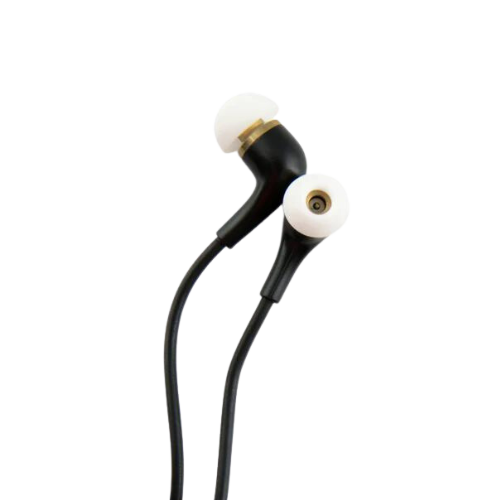 Illuminate Your Path to Wellness with the Spectra Laser Watch
Unveiling the Spectra Laser Watch – the epitome of modern health technology. Infusing the avant-garde science of Low-Level Laser Therapy (LLLT) into a wearable masterpiece, it's more than just an accessory – it's your personal health advocate. As the pace of life accelerates, the demands on our bodies and minds intensify. The Spectra Laser Watch stands as a beacon, guiding you towards optimal well-being.
Designed meticulously to blend with your daily life, it offers a potent therapeutic experience in just 30-60 minutes a day. Whether you're seeking relief from the rigors of daily stress, looking to enhance your physical recovery, or simply aspiring for a holistic boost in vitality, the Spectra Laser Watch is your companion in this journey. Every feature, from its precision diodes to its customizable settings, is crafted keeping you in mind – ensuring not only the enhancement of your health but also offering a seamless integration into your lifestyle.
Product Details:
22 Diodes (including accessories)
Customizable Time Range (10-60 min)
Wide Color Spectrum for Maximum Effects
Simple Design
Multifunctional and Easy-to-Use
Key Features: 

State-of-the-Art LLLT: Experience the pinnacle of therapeutic technology, translating cutting-edge research into tangible health benefits right at your wrist.

Precision-Tailored Experience: 22 meticulously crafted diodes ensure targeted impact, while an array of customizable settings lets you define your therapeutic journey – choose your color, set your time, and define your intensity.

Multifaceted Utility: Beyond its primary function, the Spectra Laser Watch evolves with your needs. Be it the pad, nasal probe, or ear probe, address specific health concerns with precision and efficacy.

Designed for You: Crafted with a keen eye for comfort and elegance, the Spectra Laser Watch not only offers wellness benefits but also complements your style with its sleek design and intuitive interface.
Main Indications:
Fatigue

Stress

Muscle recovery

Sleep disturbances

General wellness
Main Benefits: 
Invigorate your spirit, dispelling fatigue.

Attain tranquility amidst the chaos of modern life.

Propel muscle recovery, prepping you for new challenges.

Secure serene, rejuvenating sleep cycles.

Elevate every facet of your well-being.
Step into a luminous future of health and wellness. Let the Spectra Laser Watch be your guiding light. Order now and illuminate your path.
Medical Disclaimer:
The statements on this website have not been evaluated by the FDA. All information found on this website is for educational purposes only and is not medical advice, nor is it intended to diagnose, treat, prevent or cure any disease or symptom. Always consult your physician before adding a new wellness device or supplement into your daily routine. Please note: we are not able to provide individual recommendations.