Regular price
$120.00 USD
Regular price
Sale price
$120.00 USD
Unit price
per
Sale
Sold out
Share
View full details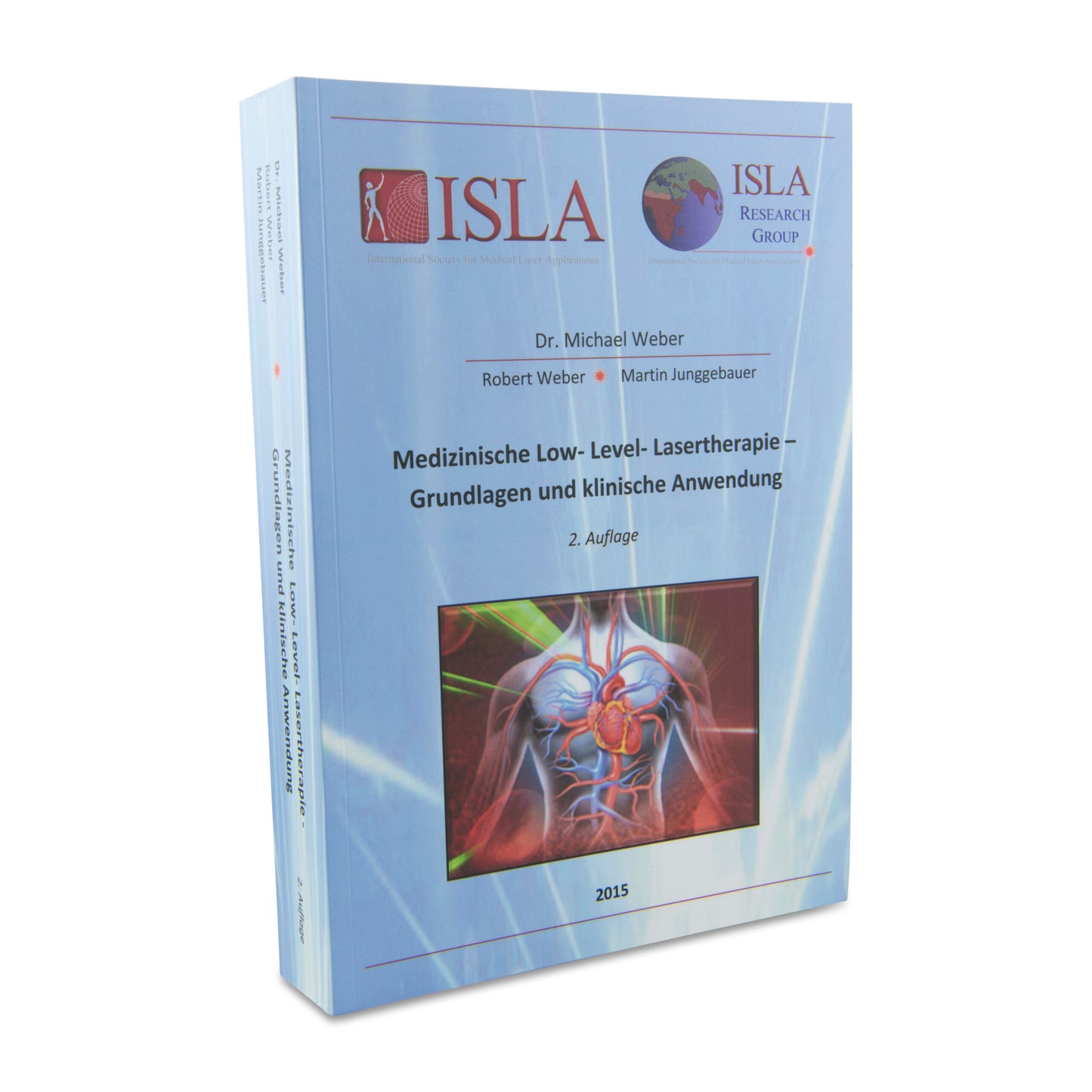 Unravel the Depths of LLLT with the Comprehensive 'Medical Low-Level Laser Therapy Book' (2nd Edition)
Presenting the second edition of the Medical Low-Level Laser Therapy Book - your all-encompassing guide to the intricate science and practical implementation of Low-Level Laser Therapy (LLLT). This revised edition navigates not only the fundamental scientific underpinnings of LLLT, but also delves into a wealth of clinical research. With its 10 instructive chapters, 82 detailed protocols, and over 300 vivid illustrations, this book proves to be an indispensable tool for both the novice and seasoned laser therapy practitioner.
The book explores a plethora of laser therapy applications and techniques, covering areas such as external laser therapy, laser needle acupuncture, transcranial laser therapy, interstitial and intraarticular laser therapy, intravenous laser therapy, photodynamic therapy, dermatology and skin rejuvenation, weight loss, lasers and stem cell therapy, and provides comprehensive treatment protocols.
This gem is published by the ISLA Research Group, a public charity and a subsidiary of the International Society for Medical Laser Applications (ISLA). The book shines brighter with contributions from renowned laser experts, Dr. Michael Weber and Prof. Dr. Gerhard Litscher. The ISLA Research Group devotes itself to advancing treatment options for infectious diseases worldwide and to elevating healthcare standards in less developed countries.
Delve deeper into the realms of LLLT and expand your expertise with the enlightening 'Medical Low-Level Laser Therapy Book' (2nd Edition).
Product Details:
Second revised edition
10 enlightening chapters
82 detailed protocols
Over 300 vivid illustrations
10 insightful guest articles
717 comprehensive pages
Published by the esteemed ISLA Research Group
Key Features:
Comprehensive coverage of LLLT foundations and clinical research
In-depth treatment techniques for clinical practice
Detailed exploration of varied laser therapy applications and methods
Contributions from leading authorities in the field
Indispensable resource for beginners and advanced practitioners alike
Note: English version is the default shipment
Ideal For:
Healthcare professionals seeking to deepen their understanding of LLLT
Practitioners of laser therapy aiming to enhance their technique
Medical researchers in the field of laser application.
| | |
| --- | --- |
| Dimensions | 8.5 x 4 x 11 |
|  Weight | 3 lbs |
Medical Disclaimer:
The statements on this website have not been evaluated by the FDA. All information found on this website is for educational purposes only and is not medical advice, nor is it intended to diagnose, treat, prevent or cure any disease or symptom. Always consult your physician before adding a new wellness device or supplement into your daily routine. Please note: we are not able to provide individual recommendations.