Regular price
Sale price
$79.00 USD
Unit price
per
Sale
Sold out
Share
View full details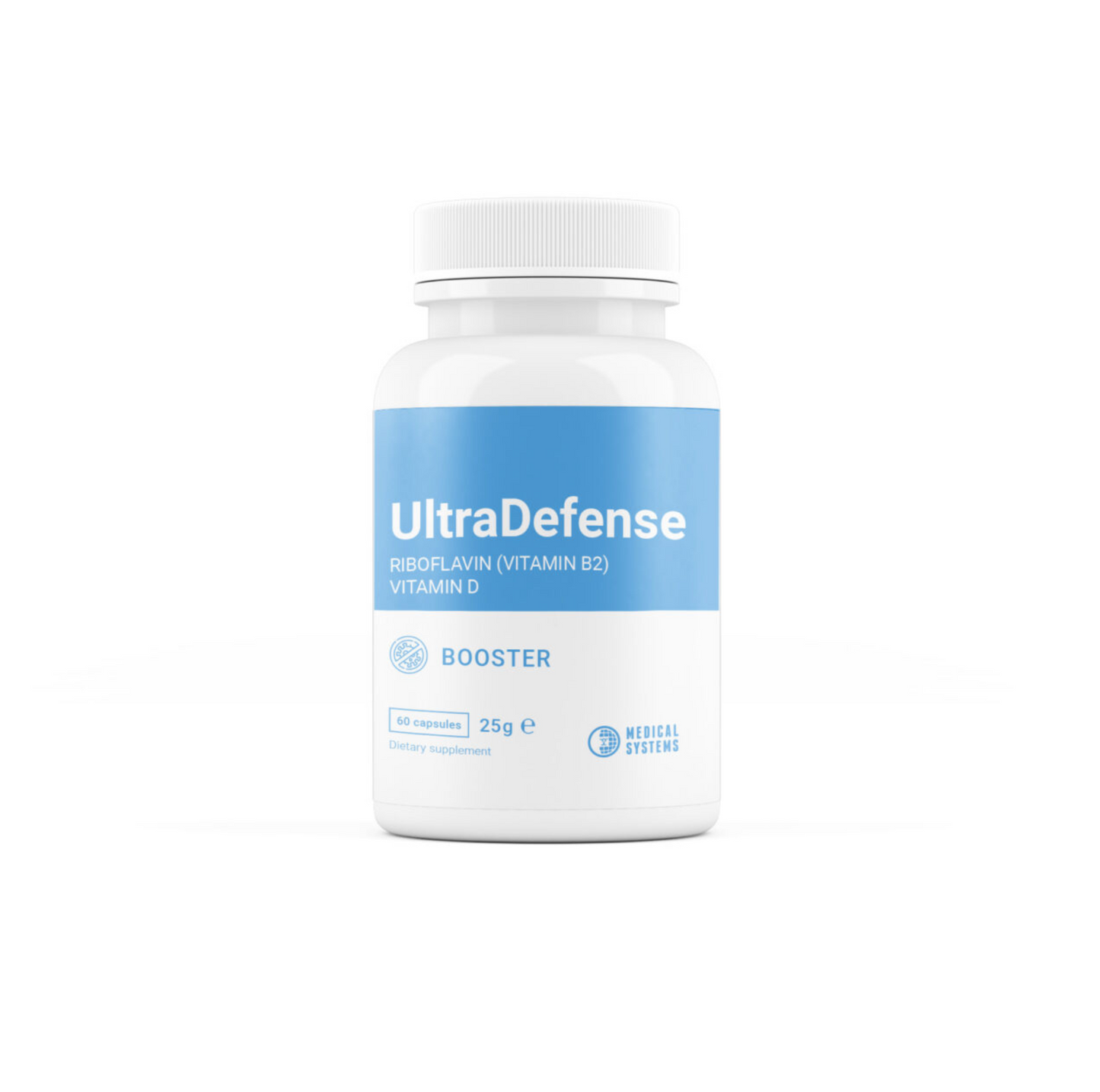 Empower Your Immune System with UltraDefense
UltraDefense is a carefully designed dietary supplement created to fortify your immune system and promote overall health. By harnessing the health benefits of Riboflavin (Vitamin B2) and Vitamin D, UltraDefense offers essential nutrients to support optimal health.
Riboflavin, commonly known as Vitamin B2, plays a crucial role in bolstering a healthy immune system and facilitating cellular energy production. Vitamin D, another critical nutrient, supports immune functionality, bone health, and mood balance. Together, these vital nutrients function in harmony to enhance your body's natural defenses, leaving you feeling energized and vibrant.
UltraDefense is ideal for individuals aiming to strengthen their immune system, boost overall health, and maintain peak wellness. Manufactured with high-quality, sustainably sourced ingredients, UltraDefense stands as an unmatched immune-supporting supplement to foster a healthier, more joyful life.
Product Details:
Main Ingredients: Riboflavin (Vitamin B2), Vitamin D
Immune System Support
Sustainably Sourced Ingredients
Premium Formulation
Key Features:
Immune System Support: Designed to bolster the immune system and promote overall health.
Enhances Wellness: Fortifies overall well-being by harnessing the power of Riboflavin and Vitamin D.
Essential Nutrients: Provides key nutrients essential for optimal health.
Premium Quality: Formulated with high-quality, sustainably sourced ingredients.
Easy to Use: Convenient supplement form for easy incorporation into daily routines.
Main Indications:
Suitable for individuals aiming to boost their immune system.
Ideal for those seeking to enhance overall health.
Perfect for individuals striving to maintain peak wellness.
| | |
| --- | --- |
| Dimensions | 1 x 1 x 1  |
| Weight  | 0.5 lbs |
Medical Disclaimer:
The statements on this website have not been evaluated by the FDA. All information found on this website is for educational purposes only and is not medical advice, nor is it intended to diagnose, treat, prevent or cure any disease or symptom. Always consult your physician before adding a new wellness device or supplement into your daily routine. Please note: we are not able to provide individual recommendations.